Welcome to
George's Universe v7
! This is the seventh iteration of George's Universe, online since 1995! In recent years I haven't been updating a webpage much any more because most of my interaction with the Internet has been through other outlets, like
Facebook
,
Goodreads
,
Pinterest
,
Twitter
,
Meetup
,
Spotify
, and other various forums and social media sites.
I am still working for Web 2 Market, Inc. where I lead a team of ecommerce web developers, developing ecommerce sites for AbleCommerce and Magento platforms.
UPDATE: See the Job Hunt panel below.
Lately I have also renewed my interest in playing board games and also designing my own board games. You can find me on sites like
Board Game Geek
,
The Game Crafter
,
UnPub Network
, and other game related sites.
My family loves doing science projects, exploring the outdoors, books, being 'makers', and just generally enjoying life. We are members of
DeKalb Cub Scout Pack 131
(I'm the Cubmaster),
Scouts BSA Troop 40
, and regularly go
Geocaching
and camping.
Oh, and I also love Dad-Jokes and bad puns. If you do, too, check out
George's Dad-a-Base of the Best Dad Jokes
. I'll keep adding to this as I discover more, and if you have something you think should be added here, shoot me an email at !
Job Hunt
In February, 2023 I was let go from my long-time job with Web 2 Market due to some financial challenges the company was facing. This was unfortunate because I truly felt we had put a lot in place to change things for the better, and hopefully the company will be able to succeed with the new foundations I helped build.
However, this means I'm currently in the market for a new job. I'm looking for work in the IT or ecommerce field, either as a solutions architect/project manager for an ecommerce development agency or as the ecommerce or web manager for a company. I would also be interested in transitioning into the tabletop games industry. Below are links to my LinkedIn profile and a few different resume formats. Below that you can expand the panel for a summary of my professional experience.
For the past 20 years I have worked with Web 2 Market, an ecommerce development and hosting company, doing everything from development to project management to pre-sales solutions engineering. We specialized in building integrations between clients' ecommerce sites and their other business systems.

Within the tabletop industry I'm also a game designer with one title signed and others self-published on The Game Crafter. I have helped with the playtesting and development of several games and have helped with rulebook editing on a few, too. I'm a regular attendee of various Protospiel events here in the midwest and have been a member of the demo crew with Thunderworks Games at several conventions.

I am looking for work in either the tabletop industry or the ecommerce sector where I can put decades of ecommerce experience along with my problem-solving and game design skills to good use. I am also passionate about charitable causes and volunteering my time to help organizations, especially those related to children.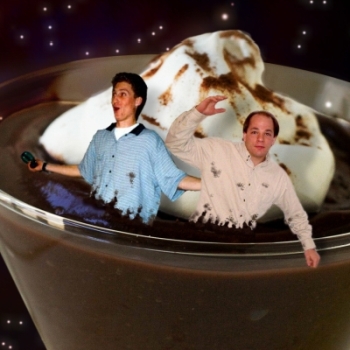 The Grand Saga of George and Neal's Adventures Through Time and Space (and Pudding)!
Life changing
facts*
about history, science, pop culture, and more.
*George and Neal make no claims about understanding the definition of the term
"fact"
.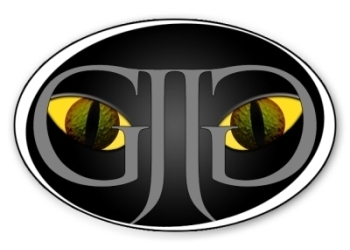 GJJ Games
GJJ Games - Tabletop and board games designed by George Jaros, table top and board game reviews, gaming related links, and more...
GJJ Games Blog - Designs, News, Reviews & More
GJJ Games Reviews
All George Jaros Game Designs
GJJ Games on Facebook

George Jaros Game Design on BGG
Board Game Reviews & More